How To Promote Music Lessons On YouTube and Social Media
Learning how to promote music lessons on YouTube and social media doesn't have to cost you a penny.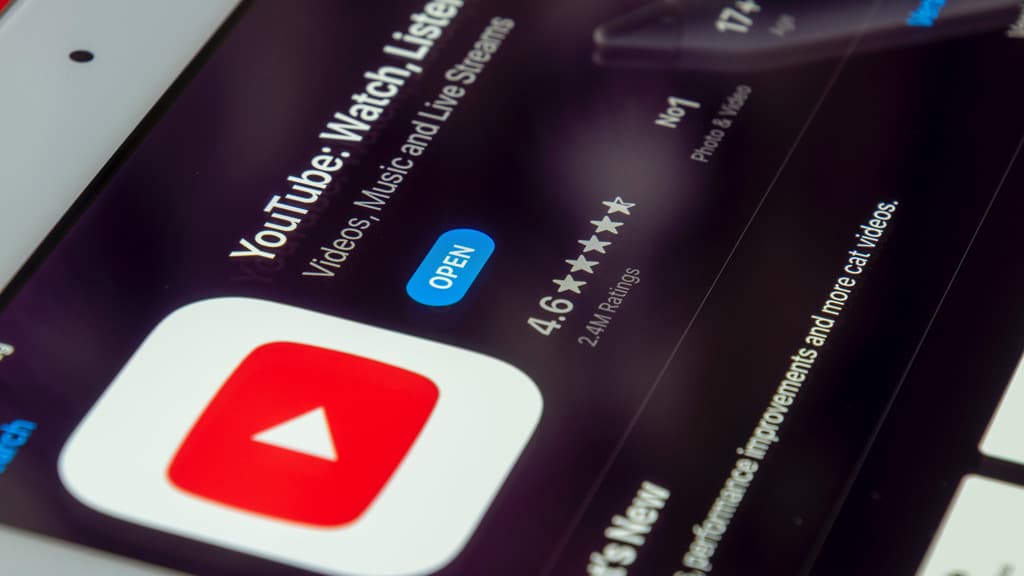 Here are 3 tips on creating an organic social marketing strategy so you can promote music lessons on YouTube and Social media – for free.
If you offer music lessons online, you need to know how to promote those music lessons online. If you teach music, you need to be on social media, especially YouTube. There were 2 billion logged-in users on YouTube in 2020 – and that's not including those without an account.
If you're reading this wondering whether you should start a YouTube music lessons channel, a Tik Tok channel or an Instagram page – this is your sign.
Did you know that 80% of U.S. parents of children 11 and under say their kids watch YouTube? If you teach children, that's a massive demographic you could be teaching, and telling parents that you're the person they should be watching!
The article also says that 77% of 15–35 year-olds in the U.S. use YouTube alone – and that's just the USA!
Fortunately, marketing yourself as a music teacher on YouTube and social media doesn't have to cost you a single penny. Of course, there are paid channels you can use, such as social media adverts, but organic reach is a far better way to not only reach out to music students but market yourself as a music teacher online that people should follow.
To help you learn how to market yourself and get more music students, we've put together 3 tips on how to market and promote music lessons on YouTube and Social media.
We'll cover YouTube, Tik Tok and Instagram – three of the easiest ways to market your music lessons online, for free.
YouTube Music Lessons
Again, 2 billion people were logged in to YouTube in 2020 – that's a lot of people who potentially want to see your video.
YouTube may seem like a daunting platform to start using for music lessons– but it's not something to be afraid of as it's super user-friendly.
Top things to remember:
Optimise Your YouTube Profile
You don't need a professional photographer or graphic designer to create your YouTube thumbnails, profile banner and logo. Just make something yourself.
We'll cover how to start a YouTube channel in another blog post, but for now, just create a nice-looking YouTube banner in size 2560 x 1440 pixels so when people click on your profile they can see who you are.
Make sure you've updated your links to your website or directory page on MusicTeacher.com so they can book you for a lesson.
See the image below – as you can see they have a banner, links to their websites and an about section that lets people know what they can expect from your channel.
Start Creating Videos Based On Other People's Videos
Remember that YouTube is a search engine. It's highly likely every video you think of has already been filmed. But that's ok.
I'll say it again – that's ok.
Just create a different version of an existing video you like. Think about how many videos you've watched on the same subject – probably a lot right?
Create your own take on it. Add something new and throw your unique style on it.
It could be how to play a blues scale, or how to play a blues scale that would work in an Ed Sheeran song – something with a different feel to it!
Just think outside the box.
By creating videos similar to others, you have more of a chance of appearing in the recommended section on YouTube.
Create A Series Of Videos
Start making as many videos as you can and publish them at least once a week. Think about all the lessons you're teaching each week and the unique (or not so unique) questions and write them down.
Chances are there's a series in there. YouTube LOVES a series and loves to recommend more than one of your videos if they're related. Like episodes to a TV show.
Maybe someone wants to know how to play dotted 8th notes on the electric guitar. Maybe someone wants to know how to play the new Elton John song on the ukulele – write it down and make a video on it. Chances are if 1 person wants to know how to do it, 10,000 people will!
Then make a series of Ukulele covers or a series of different videos all about how to use a delay pedal.
Create and publish a video at least once a week and start marketing yourself on YouTube as a music teacher. It's also a great way to showcase your skills if someone asks to see an example of your teaching style.
Aim For Video Quality Of Around 720p
Don't worry too much about video quality as uploading with a modern smartphone like an iPhone or Android device should be good enough. But try and keep it to 720p – which most phones and tablets are these days.
The better quality, the more likely someone will keep watching and the more professional you look. Make a good impression!
We've covered the equipment you need to teach music lessons online in this handy checklist blog. Worth reading if you're just starting out.
Use Keywords In Your Description
The description box is where you need to put your email, contact details and website. Pad this section out with relevant keywords regarding your lesson and explain what you're doing in the lesson.
Use a written sign off like "visit my site (dot) com for more music lessons" and advertise where students can get hold of you if they want to book lessons with you.
Here's an example of a filled-out description on YouTube.
Market Yourself As A Music Teacher On Tik Tok
There are 1 billion users on Tik Tok right now. If you want to reach everyone aged from 13-60 you need to start creating Tik Tok music lessons now.
Tik Tok is being used more and more for educational purposes as people are turning to the platform to watch 15-60 second clips on how to learn guitar, drums and every musical instrument under the sun.
It's not all dancing!
Here's how you do it:
Create 15 Second Lessons
Got a great tip on how to play a barre chord? A paradiddle or a particularly difficult cello piece? Show people how to do it in 15 seconds. And make it fun with Tik Tok videos.
Quick lessons that provide value are a great way to get noticed!
Hashtag Your Video
Tik Tok has a search feature called 'Discover'. This is where people will go to find the content they're searching for. So tag your videos with #guitarlessons #drum lessons etc and watch the views fly up.
Create Series Videos
People may only watch your 15-second video and move on, but they might watch it hundreds of times. This is where you get a chance to create a series of videos like YouTube.
Create a list of guitar chord hacks, guitar solo hacks, piano solo hacks or drum lessons around a subject and give people a reason to keep coming back to your profile for more lessons.
They only take 15 seconds so it's not a great deal of effort, but the potential to get noticed is huge!
Optimise Your Tik Tok Profile
Optimise your profile with a call to action and a link to your website where people can book you for music lessons. Throw an emoji in if you like! Perhaps use a linktree to all of your social media accounts including YouTube and Instagram.
Just make it look cool!
Market Yourself As A Music Teacher On Instagram
In 2021 there are currently 1.4 billion users on Instagram. It's still as popular as ever and with the introduction of Reels and the ability to create longer content, you have a unique opportunity to create a lot of useful lessons that could potentially be seen by a lot of people.
I've left Instagram last, as it's one of the best ways to promote music lessons organically online and a good halfway point between Tik Tok and YouTube. It's slightly longer videos with the viral nature of Tik Tok, but with the keyword strength and signalling of YouTube.
Create A Series Of Short Videos
Instagram is just like Tik Tok in a way that you can create shorter videos that appear in the Reels section and get in front of a lot of people who are just browsing the platform.
Create a quick lesson, or create a handful and publish them. Those looking for guitar lessons or quick guitar hacks will likely find your videos through a recommendation by Instagram.
Create the same lesson you did for Tik Tok or a shorter version than what you did for YouTube and publish it. And do it weekly!
But make sure you hashtag them up properly.
Use Hashtags
Smash your hashtags and written content on your posts. These hashtags are your ticket to appearing in front of people searching for #quickguitarlessons #quickmusiclessons etc.
So use them!
Keywords
Keywords are now more important than ever when it comes to Instagram as the search function is being used far more to show users relevant content.
Make sure you put your keywords in the caption as per Instagram guidelines.
If you're creating videos on how to play Metallica on bass – make sure your content says so. For example "Watch how I show you how to play Enter Sandman by Metallica on bass guitar" is a great caption for your Metallica bass lesson.
Optimise Your Bio
Again, make sure your bio is up to date with the relevant keywords and information. Include a link to your website and add content within your bio that highlights the fact you teach music lessons online.
For example. "Hi I'm Sarah and I teach guitar lessons online. Follow me for free online guitar lessons, and fun hacks"
That kind of thing.
Be Consistent On Social Media
One final point – to get anywhere on social media or YouTube and market your music lessons, you need to be consistent. This means showing up every week, consistently.
Don't expect to get loads of enquiries on your first post. You might not go viral until your 50th – but once all the YouTube and social media algorithms have you in their sights, you're going to be presented to a lot more users simply because you create content every week. Consistent posting is one of the best ways to promote music lessons on YouTube and social media.
No website? No problem
If you don't have a website, you can easily market yourself via MusicTeacher.com
If you're looking to gain more music students online, but don't already have an online presence, MusicTeacher.com is a perfect solution.
Did you know that Musicteacher.com has generated over 54,000 student inquiries for music teachers?
Thousands of students and parents are actively searching for teachers in their area and using MusicTeacher.com to find the perfect music tutor.
This could be you!
Music teacher puts your profile in front of thousands of potential students without you ever having to market yourself. It's also a great option if you don't already have a website and need somewhere to direct students to book music lessons with you.
Creating a profile is simple and takes just a few minutes.
Create your profile today and join the growing community of professional music teachers expanding their client list through our platform.
Sign up for free today.
About The Author
Lee Glynn (linkedin.com/in/leerglynn/) is a digital content strategist, blog writer and has been playing the guitar for 3 decades. Along with creating content strategies for a wide range of industries, and writing for well-respected music blogs and retailers for nearly 20 years, he helps websites grow their traffic with his company Quarry Lake Content (quarrylakecontent.com), specialising in blog and content writing, YouTube SEO and Copywriting.He was also in the UK-based band Sound Of Guns and has played Glastonbury, Reading & Leeds and just about every stage and festival in the UK multiple times.
Next Posts