Beginners & Advanced Students Welcome
I welcome both beginners and advanced students to learn and play the guitar. I truly believe that I can build a lesson plan to help all ages of student.
My Experience as a Teacher
I have recently finished my Masters degree in Music Performance from ICMP in London having specialised in teaching. I have been playing for 16 years and teaching for 10 years. I can cater to students who want to study the drum kit grades (Grades 1-8).
I enjoy and teach all styles including Rock, Pop, Jazz, RnB, Blues, Latin, Metal and Hip Hop to name a few. I teach children, teenagers and adults. I have an understanding of safeguarding procedures when working with children. I teach all levels from beginners to advanced.
I'm a highly qualified teacher and have performed all over the Uk with various acts. Simply ask me if you'd like to know more information about my experience.
More About My Lessons
My teaching ethos; "Teach students to speak the language of music through imitating, assimilating and innovating" The phrase seems cliche however I believe that music is a language. Everyone has a unique voice and something to say.
In my early years of learning the instrument, I was proficient at copying others, however, I struggled to be creative and take initiative and think for myself. This is similar to someone who can regurgitate/imitate a phrase in a conversation (like a parrot) but has no ability to express their own opinion and think for themselves.
My goal as a teacher is to help the student imitate other musicians, assimilate their ideas, and finally innovate to find their unique voice. I let the student guide the lesson and study what excites them. I know too many students who gave up their instrument because they were forced to learn something which didn't interest them.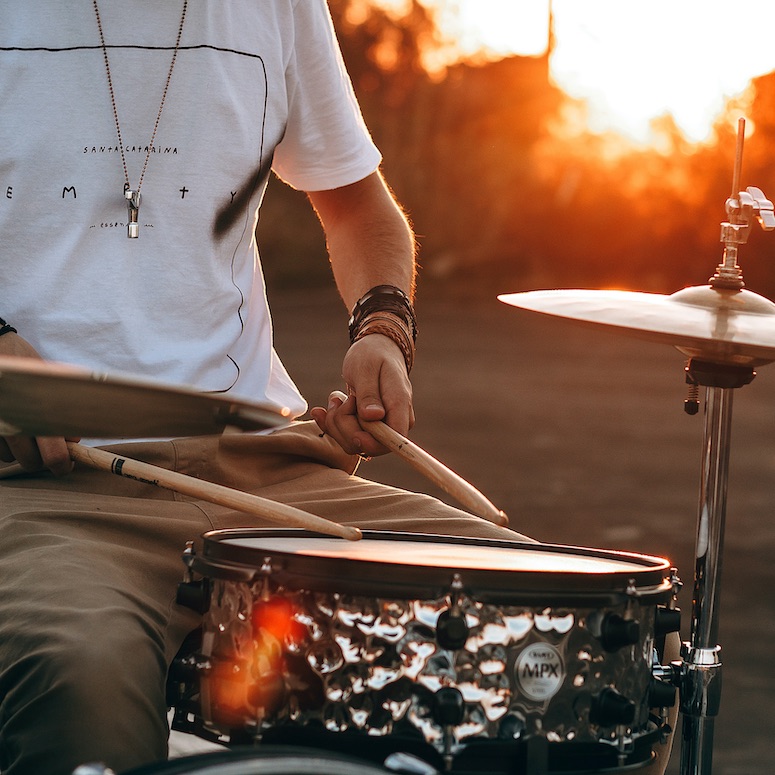 I'm an experienced drum teacher offering high quality lessons for learners in the Greenwich area for both advanced learners and beginners. I will make a professional lesson plan to help you on your learning journey.
[email protected]
Frequently Asked Questions
How much do lessons cost?
My lessons are charged at £30 per half hour and £40 per hour for all students.
Where do the lessons take place?
My lessons take place in your own home. I will treavel to you for your lessons. I believe that this is a great way to learn how to play the drums.
What ages do you teach?
I teach students of all ages how to play the drums in a wide range of styles.
Do I have to attend lessons every week?
Weekly lessons are by far the ebst way to learn how to play the drums in a short period of time.
What happens if I have to cancel a lesson?
Lessons cancelled with less than 48 hours notice will still be charged full price.
Still have questions?

Get in touch
Location
Mobile Drum Teacher, Greenwich
Teaching Space
I offer online and mobile drum lessons (subject to my availability and your location). For more information about my music lessons simply get in touch.